Real Golfers. Real Accuracy. Real-ly Awesome.
GSPro was created as a true simulator. It isn't an arcade'y video game forked into the simulation space. This is real golf simulation software.
4K Graphics
Stunning, lifelike, in-game graphics built on the Unity gaming engine
Local and Online Play
Play with up to 8 players local or online in stroke, scramble, stableford, match play, best ball, alt shot, and more soon!
Realistic Ball Physics
Unrivaled game physics set GSPro apart from the competition
Continuous Improvements
We are just getting started. Constant game updates with new features
OpenAPI
We believe software should be flexible. You paid for it, you should be able to use it! OpenAPI documentation
300+ User Created Courses
The GSPro community created course list grows daily! Over 300 high quality, lidar-based, courses all created with OPCD tools
Community created courses are not created nor curated by GSPro. Community created courses are constantly changing.
Partners and Relationships
We are thankful for the people and companies that have joined forces with us. Don't hesitate to check them out!
Frequently Asked Questions
Pricing
We promised to offer the best simulator software on the market, at the best price possible, and we did not disappoint! With multipe affordable options available, we have made it possible for everyone to get involved.
GSPro Subscription w/Simulator
$250
/ year
Includes updates for the life of the subscription. With an active subscription, play the latest and greatest version of GSPro at an unbeatable price!



* By purchasing GSPro, you agree to the terms below
GSPro Subscription + Lifetime Add-On
$600
/ $250 year after
$550
/ $250 year after
Bundle the subscription + Lifetime Add-on at a discounted price. With an active subscription, play the latest version of GSPro.
Cancel your subscription and continue to use GSPro. Cancelled subscriptions do not get ongoing updates.
* By purchasing GSPro, you agree to the terms below
Already a subscriber and want to add the Lifetime Add-On? No problem, you can add the Add-On to any active subscription for a one-time fee of $350. Buy the Lifetime Add-On
Refund Policy: If you request a refund within seven (7) days from the date of your purchase, we may decide to refund your completed transaction amount minus a fifteen dollar ($15) processing fee which is charged by our Payment Processor, Stripe. To request a refund, please contact us at support@gsprogolf.com. Refunds will be issued to the same form of payment used to make the purchase.
* Terms: All GSPro license options, including lifetime and subscription options, include updates for the life of the subscription, and/or the life of GSPro as an offering, per the given version purchased. GSPro does not guarantee the use of specific launch monitor hardware for the duration of the license, as launch monitor support is ever changeing, and is out of the direct control of GSPro. All license options work for a single PC. To reset your license, please vist the license reset tool: https://gsprogolf.com/reset.html . A license can be tranferred to a new user for a $50 fee. Lifetime Add-On is locked to a subscription and cannot be transferred to a different and/or new subscription.
GET INVOLVED!
GSPro relies on, and loves, the community that has been growing since day 1. Whether a launch monitor company, home DIY tinkerer, or someone who wants to design their own course, we want you to be part of the action!
Launch Monitor Hardware
Want to officially integrate your hardware with GSPro? Reach out to tell us more!
DIY Project
Working on something yourself? Leverage our open API to integrate with GSPro!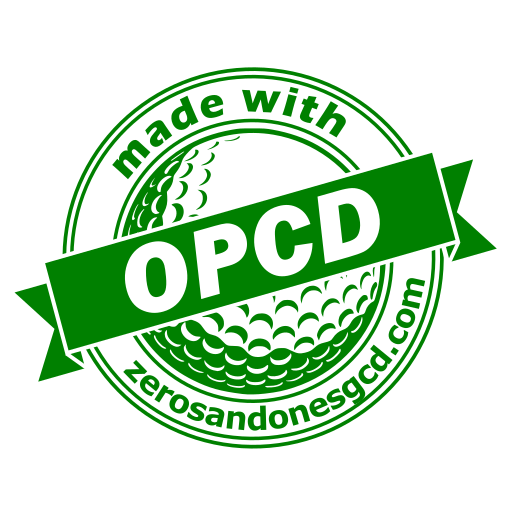 Course Designer
All GSPro supported courses are created by the community. Build courses with Unity and the Open Platform Course Designer!
Support
Having troubles or a question? Join the Simulator Golf Tour's Discord online community group! Prefer to talk to us directly? No problem, send us an email and we'll get back to you ASAP. If you have questions related to the business or partnerships, please contact us at business@gsprogolf.com
Having license issues? Please go to our license reset page. You need the exact email you used to purchase and license key: Reset Now
If you need further assistance, please reach out to us at support@gsprogolf.com